by Deepika Saluja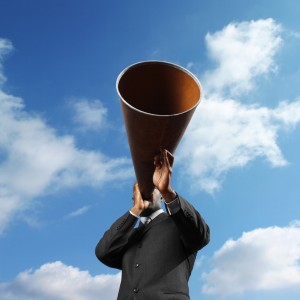 Difference between marketing and public relations is extremely fine. The former is a broader concept and refers to making your product known through various mediums. And the latter is a small part and looks at maintaining the relationship that the consumer has created with the brand post marketing. Public relations has emerged to be a very import element of marketing as consumers now need to know their brand well, feel confident about it and trust the manufacturers. While marketing helps a brand create goodwill, public relation works as support system in maintaining that goodwill.
Online advertisements are often considered to be disruptive and annoying. With pop ups to flashy displays online advertisements have not laid impressive effects on brand users. It will be unfair to state that all online advertisements have not set effectiveness. There has been interesting work by brands in India. From teaser campaigns to utilisation of search engines for brand navigation, brands in India have tired their hand on everything. Though we have brands still replicating tvcs on video platforms industry experts believe online advertising is here to grow and take the users to brands potential platform of sales and product displays.
In the milieu of the slow economic scenario media planning and strategy hold extensive importance. To spend in right amounts on the right platforms is the need of the hour. As recession comes closer brands and marketers are very particular on investing in advertising. Thus, for any platform to be an integral part of the media mix, has to portray its strength and ability to generate RoI. Television and digital form a very integral part of media mix for any brand. Television provides fragmentation and digital is the hot trend that gives brands the opportunity to go beyond the traditional target audience. Radio, Out of home and print are often used as ad ons to these two mediums.
Increasing transactions in the share markets and high level of awareness amongst readers today has generated a whole new set of readers today for business news papers. Business news paper s once served the purpose of providing news that are more financial in nature and are not read a lot by the common man. However, now they give more information, analysis, figures, statistic to meet the increasing demand of the readers. Pink papers play more or less the role of a finance guide to existing and prospective businessmen, investors and students studying in finance.
About the Author
For the past 3 years I have been writing informative and high quality articles on topic such as media planning and strategy, business news papers and marketing and public relations.