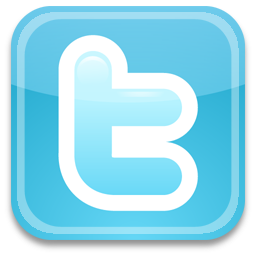 by Grover Walter
Twitter has rapidly become one of the most popular online marketing tools to promote products and website. It can be used to communicate with your clients and prospects and create brand recognition. People who join Twitter are seeking a wide variety of ideas, information and solutions. This is an opportunity for you to leverage it and get targeted traffic to your site. If you treat your Twitter followers well by providing them with content they can use, they will come to trust you. The more helpful you are, the more successful you will be. But if you use Twitter the wrong way, you might end up hurting your business more than gaining from it. In this article we will be discussing a few Twitter mistakes that can kill your marketing campaign.
As you interact with your followers, it would be a mistake to become personal with them. It's not good business practice to reveal too much about your personal life, and there's a possibility that they don't care about it. Also, probably much like you – people will only read those things they deem to be important to them. You'll become ignored pretty quickly if people start thinking of you in terms of something they don't want to read. So the thing to do is post good content that may help them in some way. You can train or condition them to have a natural interest in your thoughts and posts. If you succeed in doing this, then you're there – people will begin showing up at your site and interacting with you. One other thing, always have accurate information on your profile. Some Twitter marketers like to put their logos on their profiles, that's not a bad idea but it could come across a little dry and boring to others. A lot of users won't follow profiles with no real pic. In this instance, you may consider using a pen name.
Your style on Twitter should be more casual than serious. Twitter users like to keep their conversations lighthearted, fun and sociable. These people are looking for excitement and entertainment. If your messages are dull and corporate sounding, your followers won't be interested. Insert some originality and humor into your tweets. You have to be able to speak the language your followers understand if you want to reach them. As people come to appreciate your tweets, your trust and credibility will rise.
Ok, before you go out to build a list of followers, take some time and post good content.
People don't always want to follow someone who has absolutely nothing to offer, do try to remember that. Have some patience with the process because it just takes time to build a good list of followers. One approach is to retweet content from experts in your market. Don't forget you can make replies to those who have an audience, and that will help your exposure. It'll take a little practice and patience because it takes time to do this right. You'll have your mistakes, but then so does everyone else. So all of these mistakes are not complex, but they'll be a problem for you if you make them. Also, your reputation online matters a lot, and that's really true at Twitter. Always try to learn from your mistakes and keep pressing forward.
About the Author
Grover Walter is a freelance contributor for TheForexRobotnews.com For more articles by Grover, please visit these links: forex cape town and Ichimoku